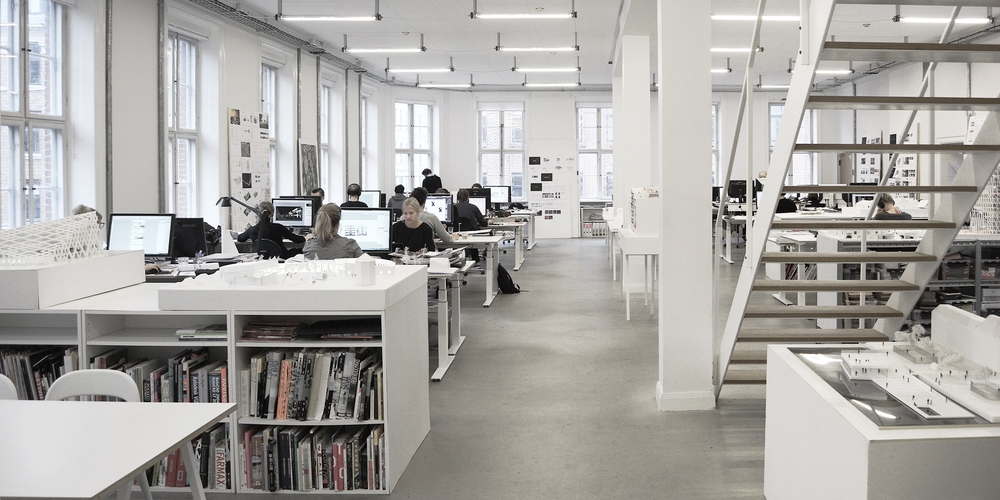 EFFEKT is an architectural collaborative based in Copenhagen, Denmark, operating in the fields of architecture, urbanism and research. The company was established in 2007 and currently employ 40 full time staff under the creative direction of the two founders Tue Foged and Sinus Lynge.
EFFEKT is the Danish word for impact.
At EFFEKT we believe that architecture and urbanism is about creating a lasting positive impact on our surroundings and our planet. We therefore measure our projects on their impact - on the EFFEKT.
We aim to create a lasting social, economic and environmental effect with everything that we take upon us and we always consider our projects in a local, regional and global context, creating societal value beyond brief and client.
Communication & Business Development
EFFEKT Arkitekter ApS
Blågårdsgade 8, 2. sal
2200 København N

Tel. (+45) 35 35 36 31
E-mail hello@effekt.dk

CVR no.: 3377 1304
Tryg Forsikring A/S
Klausdalsbrovej 601
2750 Ballerup

Tel. (+45) 78 74 93 83
E-mail tryg@tryg.dk

Policy no.: 670-4.532.064.724
Vestjysk Bank
Torvet 4-5
7620 Lemvig

Tel. (+45) 96 63 20 00
E-mail post@vestjyskbank.dk

Reg. no.: 7606
Account no.: 0001427688
Jobs
Currently we have no open positions.

Unsolicited applications including a portfolio and a resume in .pdf format (no larger than 8 Mb) can be submitted to: hr@effekt.dk subject line: 'Job Application'
Internships
We are always looking for talented students of architecture, landscape architecture, urban planning and constructing architects to join our team.

We accept 6 - 8 interns during the spring and the fall semester. that run from August through January and February through June. We do not accept interns for semesters less than 5 months. We do not offer summer internships.
All applicants must have good level of spoken and written English and be proficient in Adobe, Rhino and AutoCAD.

Applications including a portfolio and a resume in .pdf format (no larger than 8 Mb) can be submitted to:

hr@effekt.dk subject line: 'Internship'

(Enrollment at an accredited University is required for this position).
Please note that we are currently receiving a large number of applications and therefore cannot guarantee an answer to each applicant. We review all applications and store relevant application for a maximum period of 6 months after which they are deleted. Submitted portfolios and other sent material will not be returned. We do not review material submitted via issuu, Google Drive or in any packaged file format - only application in .pdf format will be processed.
RENOVER Prisen - best social housing transformation
Rosenhøj - 2017
Århus Municipality's Architecture Award
Rosenhøj - 2017
Frederiksberg Municipality's Architecture Award
Thurøhus - 2017
ICONIC Award - best of best
Camp Adventure - 2017
WAN Award - Best Future Culture Project shortlisted
Streetmekka - 2016
ArchDaily Building of the Year Award 2016
Livsrum - 2015
A+Awards - Health & Wellness Award shortl.
Livsrum - 2014

Nykredit Motivation Award
2013
WAF Award - Best Future Education
City School - 2013
WAF Award - Best Future Healthcare
Livsrum - 2012
WA Award
Estonian Academy of Arts - 2008
Golden Lion - La Biennale di Venezia
2006